Things you'll need to Know When Deciding to Take Your Car to Paint Shop .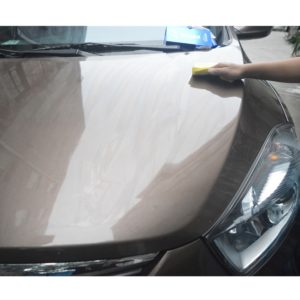 Making the decision to paint your car requires a number of decision about your expectations and the value of your car before and after it's painted. Having your vehicle repainted requires an investment of money and time. That investment can vary greatly and so can the results. Make sure you understand your options before you take your car to a paint shop for a complete.
When making a decision to paint your car you will need to have a good understanding of the process and what trade-offs you may or may not want to make to fit your budget.
How Long Does It Take to Paint a Car Complete at a Paint Shop ?
The time required to paint a car complete is dependent on the amount of labor required to do the work and the availability of staff to work on the car. The labor required will depend on the condition of your car and the results you expect. The process can take from a single day to months for a complete restoration. As you make your way through this article you should have a pretty good understanding of the amount of time to expect.
Body Shops Should Fix Prior Damage Before Painting the Car.
When painting a car complete you will have to decide if you want to repair the damage or flaws in the vehicle prior to paint. Each repair will take time and materials that can greatly affect the cost.
For the best results, the body shop should first fix any damage that is present. Damage can include: Scratches, Gouges, Dents, Rock Chips, Rust spots. Depending on the extent of the repair this can add even hundreds of hours.
Parts Should be Removed Before Painting?
Inexpensive paint jobs will mask off the trim parts on the car. Removal of the parts will always result in a better paint job. Removal allows for no breaks in the sanding and paint. That will allow for better adhesion. When you mask parts you will eventually have some paint peeling. Also, no matter how well you mask parts, you will always be able to see some paint on the trim parts. Removing all the moldings, glass, bumpers, etc. can add a lot of time and money, but the quality difference is very important. Removal of all the parts is one of the largest differences you pay for and the largest contributors to the quality of the finished product.
There is Difference in the Quality of the Paint That Body Shops Use?
Paint quality can really vary from under $100 to $3,000+. This is completely dependent on the technology and durability expected. The lower cost paints are old technology that will last 2-3 years before they start breaking down. The higher cost paint is dependent of color selection, special effects and the durability. You can expect decades of durability out of a high solids multi-stage Urethane paint.
Changing the Color of the Car Is Expensive at an Auto Body Shop?
When you change the color of the car it will require removing the motor, and part of the interior of the can. It will also require removing the hood, doors and deck lid to allow access to paint them. Changing the color is one of the most expensive decisions you can make when painting a car complete.
Some Body Shops Won't Paint My Car Complete?
Many collision repair shops primarily repair cars that have been in an accident. When you are repairing cars that have been in an accident, customers expect a high degree of accuracy when delivering their car when it's promised. Complete paint jobs and restoration work have too much unpredictability to allow accurate scheduling of the main repair work being done. Many auto body shops will use complete paint jobs or restoration work as filler work for when their schedule has gaps. This can add a lot of time to the overall time it takes to complete the repair.
It seems to me that most important factor in deciding if you paint your car complete or if you do how much you spend is dependent on what it's worth to you. You have to set a budget that you can live with and then determine if the results for that budget will make you happy.
Auto Body Shop Near me Auburn, Chico, Paradise, Red Bluff and Woodland, California.
If you live in Northern California stop by a Collision Pros in Auburn, Chico, Paradise, Red Bluff or Woodland. Even though we seldom paint cars complete, for the reasons listed above, we'd be more than happy to help you make a good choice.