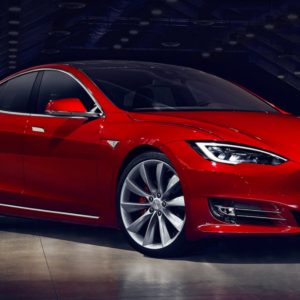 Collision Pros in Auburn, California is a certified Tesla auto body repair facility. It is important that you use a Tesla certified repair facility to maintain your factory warranty. Tesla feels so strongly about the need to only use factory trained collision repair shops that they will not even sell structural parts to a non-certified shop. Your Tesla vehicle is made of aluminum and even an accident that you might think is minor, should be checked by a certified shop to make sure that it is structurally sound. Aluminum is a very special material that should not be repaired without the proper equipment and training.
Will Using a Non-certified Auto Body Shop Void My Warranty?
You are not required to use a Tesla certified collision repair shop. However, be careful of shops that tell you they can repair your car the same as long as it is not structural. Only factory certified shops have the correct hardware to connect to your factory computer and monitor all of the electronics and safety equipment to make sure it's set back to factory standards. Using non-factory equipment to read your computer system could damage your system. Protect the value and integrity of you investment and insist on only Tesla certified collision repair shop.
Certified Repair Shops Use Only Tesla Parts
Maintain the value of your Tesla by only using factory Tesla parts. Certified auto body repair shops only use factory parts. When it comes to structural parts that are critical to your safety and the integrity of your vehicle, a certified shop is the only shop that Tesla will sell parts to. This is because it is so important that the training, tooling and quality are there to get this car back to preloss condition.
Collision Pros in Auburn, CA is certified to work on all Tesla's and is conveniently located near Roseville, Rocklin, Granite Bay, Lincoln, Sacramento, Newcastle, Lake Tahoe.