OEM Certified, Factory Trained and Recognized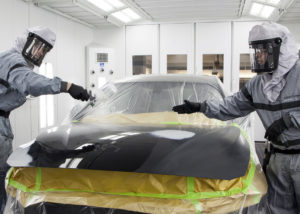 At Collision Pros we know that your vehicle is a significant investment and you can be assured that we make every effort possible to get your car back to pre-accident condition.
Today's When an auto body shops becomes a certified collision repair shop, it means a large investment. The shop must purchase or have a large list of specific tools and equipment. Then their technicians are trained by the manufacturers and continue that training constantly. The manufacturers continuously monitor the satisfaction of the customers and makes sure the highest standards are met. The majority of the shops just don't have the tools, training or access to the factory information to fix cars safely anymore.
The function and safety of a car relies heavily on technology. The engineering and design of these details are different from manufacturer to manufacturer, and repairing something incorrectly can affect how the car operates, your safety and the value of your car.