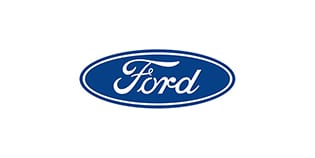 To become Ford Certified and Recognized Auto Body Shop, Collision Pros went through an extensive audit by Ford to ensure we had the proper tooling, training and certifications to repair your car and maintain your factory warranty.
As a Ford Certified Collision Repair facility we make the use of OEM part a priority. Many insurance policies require the use of non-factory parts, so let us help you understand your policy and make the decision best for you and your car.
Collision Pros is certified to repair the Aluminum Ford F-150. This takes a lot of special tooling and training that is very different than other repairs. It is important that a shop understand the differences of working with this type of metal and repair it correctly to make your car safe and retain its value.
At Collision Pros we make using OEM parts a priority. Often your insurance policy is written to require non-OEM parts. Work with your service advisor to determine what parts are best for you and your car.
Ford has chosen Collision Pro's as their Certified Collision Repair shop Auburn, Woodland, Red Bluff and Chico California locations. If you live in Northern California, choosing a Collision Pro's Ford Certified shop may be your best option for repairing you Ford whether it's an F-150, F-250, Mustang, Expedition or Explorer.