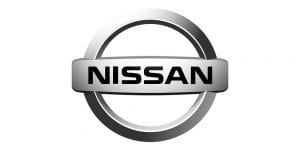 Accidents are unfortunate and unpredictable, but if your Nissan is involved in one, choosing where to have it repaired can make all the difference moving forward. A Nissan Certified Auto Body Repair shop has had extensive training, tooling and monitoring. Using a certified shop is important to maintaining your factory warranty.
Nissan Certified Collision Centers provide the proper training and equipment necessary to restore your vehicle to its original factory specifications, and this includes the ability to accurately calibrate the components of your vehicle Collision Pros has been selected, trained and certified to be one of the few Nissan Certified Centers in the area. Today's cars are engineered to absorb the inertia of an accident and respond in a very predictable way. It is critical to you and your vehicle that it be repaired by someone with the training and equipment to restore your vehicle to factory standards.
At Collision Pros we make using OEM parts a priority. Often your insurance policy is written to require non-OEM parts. Work with your service advisor to determine what parts are best for you and your car.