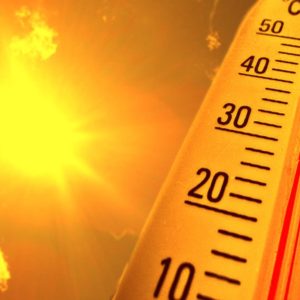 Your car is likely the second largest purchase you will ever make. Because of that we want to protect the life of the car. Let's face it excessive heat and sun damages your car. Learn how to prevent sun damage to your car.
The intense heat that we experience during Northern California summers is especially hard on your cars, dashboard, seats and paint. There are a few things that you should do to prevent the excessive wear and tear on your car.
Protecting your cars dashboard
The sunlight and high heats can significantly shorten the life of your cars dash. The dash just bakes through the windshield and needs some simple protection. Sun shades placed in the front windshield not only protect your car from sun damage, they can significantly reduce the temperature in your car. The best sunshades cover the entire windshield area and reflect the sun. You'll find a lot of options out there when looking for the best sunshade for your car.
Protect Your Cars Seats
As the sun bakes your car it is also deteriorating your seats. The sun shades will also help your seats by reducing the heat inside your car, but there are a couple of other things you can do to reduce the damage by the California sun.
Over time, your seats can start to crack especially leather seats. You can recondition them by adding a good leather conditioner. I have used and had great success with Bickmore leather products, but there are a ton of them out there. I would suggest applying at least once per year.
Another option to reduce the wear are seat covers. Seat covers are not as common as they once were, but they are very effective in reducing the wear on your vehicles interior by protecting the seats from the sun and regular wear and tear.
Protecting Your Cars Paint
The ultra violet rays, from the sun can break down your paint and cause peeling or fading over time. Although that your cars paint has UV protection built into it you can add additional protection by a few other steps.

Park in the Shade
Whenever you have the option you should try to park your car out of direct sunlight. The shade can reduce the temperatures of your car by as much as 40 degrees. The reduction in direct sun exposure to UV rays and the lowering your paints temperature will significantly reduce the wear and tear on your vehicle.
Protect Your Paint
Keeping your car washed and waxed is the best thing you can do to extend the life of your paint. There are a lot of good wax and paint protection options. I've written about some of those options in my blog on, "What's the best paint protection for my car?"
If you need any other advice on how to protect your car stop by any Collision Pros location in Auburn, Chico, Paradise, Loomis, Woodland or Red Bluff, California.