Collision Pros "Key's to the Future" benevolence program is proudly working with Farmers Insurance to donate this beautiful car to a well-deserving recipient. The recipient of this car is a 29 year old mother of an 8 year old boy. She has spent the last year in the Acres of Hope program and is a star pupil there. This car will change her life by allowing her to get to and from work and to college, where she is pursuing a degree in phlebotomy.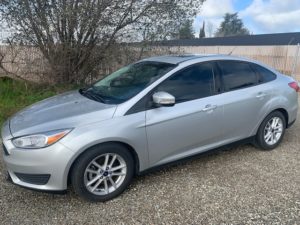 Acres of Hope, in Auburn, helps remove women from high-risk, homeless environments and offers them a safe family environment to learn to break the cycle of addiction and homelessness.
This Keys to the Future benevolence giveaway will be held on 2/25 at the Collision Pros store in Loomis. Due to COVID restrictions, this event will not be open to the public.
https://www.acresofhopeonline.org/