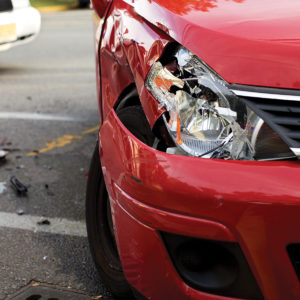 If you have been in an accident and you are searching, "Chico best body shop near me", it's likely because you have not been through working with a body shop before or you've had a bad experience at another shop. There are a few things you can do to make shopping for an auto body shop a little easier. Let me explain just a few things to look for.
First, your insurance company will likely have a list of companies that they work with. They might not steer you toward the best body shop, but they won't send you to a body shop that isn't qualified to repair your car. So, it's not a bad place to start. The insurance company usually qualifies the shop for having the equipment and training to do the job correctly. That may not be enough though.
Even though a shop can repair a car correctly, you don't know they will. To understand that a shop cares about the importance of returning your car to pre-accident condition and retaining its value, you may want to dig a little bit more. Look for things like factory certification and training. A shop that has the dedication to get factory certifications, is spending the time and money to stay up on the latest repair techniques and processes. Collision Pros is certified by most major manufacturers. We spend a lot of money making sure we have the best equipment and training possible.
Find a shop that scans your cars computer on the way into the shop and the way out of the shop. All new cars have computers that store a lot of information about your car, what it needs and those have to be restored. If you find a shop that doesn't do this or see its importance, you're in the wrong shop. At Collision Pros we have the ability to use factory scanners to read your computer and make sure that everything is set to pre-accident settings.
You should get a lifetime warranty on any work you have done. At Collision Pros we offer a lifetime warranty on all our work. You can be certain that we will do it correctly and we will stand behind our work as long as you own your car.
Lastly, look at online reviews. See what other customers experience has been. You want a shop that can repair the car right, wants to repair the car right and does repair the car right. Hopefully, these few tips can help you find a shop you are comfortable with.
So, if you are searching for, "Chico best body shop near me", you can be sure that any Collision Pros location in Chico, Red Bluff, Paradise, Woodland, Loomis or Auburn, can take care of any of your needs.