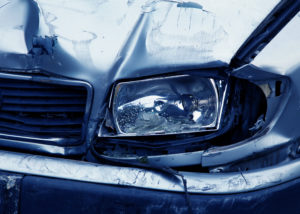 An auto accident can be a traumatic event and hopefully one most people will not have to go through more than once or twice in their lifetime. However, if you drive, at some point you'll probably need an auto body shop. When you do, make sure you avoid the mistake most make when choosing an auto body shop.
Making Price a Top Priority
If I were to ask 10 people on the street what to do after an auto accident, 9 would tell me that you go get an estimate as one of the top on the list. This may have been true 20 years ago, but todays cars are far too complicated to have just anyone repair. Most people, just don't know where to start, so they start with an estimate. I'm telling you that this is not the right way to approach getting a safe repair that protects your family and the value of your car. Price shouldn't matter until your car is repaired right and safely.
I saw a statistic the other day that said something like, only 30% of the body shops in this country had the equipment, training and available information to repair a car correctly and safely. This is staggering number to even think about. The article did go on to say that, at least those 30% of the shops do approximately 70% of the repairs being done. So, I'm glad that somehow, most people are getting to safe shops.
Advanced Drivers Assistance Systems (ADAS)
Today's vehicles are loaded with safety features like Advanced Drivers Assistance Systems (ADAS), that very effectively, keep you and your family safe and theoretically out of accidents. These systems include lane departure warnings, automatic early braking, forward collision warning, blind spot monitoring, cameras and the list goes on and on. There is no way, for you as the owner, to know if these are oporational after an accident until you realize they don't work. That may be too late.
These ADAS systems have to be reset and calibrated to operate in your car. This takes very special tools and training that many shops can't afford and many don't even know what they need.
Repairing With Advanced Materials and Engineering
Another way your vehicle has changed, is that in order to increase gas mileage, manufacturers had to reduce weight. However, they needed to do it without making the cars less safe. To do that, they have engineered these vehicles to collapse, when in an accident, in a very particular way to absorb the inertia and keep you safe. To engineer this they use different materials with different strengths, they use collapse points and many other techniques. This means that an auto body shop needs to restore this car very specifically the way it was designed. To do that, they must follow the manufacturers specifications. Unfortunately, these specifications are not always easy or cheap to get to. There are third party companies that sell these procedures, but they are expensive and take time to find. When I said earlier that, many shops don't have the information or even know that they need the right information to repair a car, this is what I mean. There are no exceptions, only the manufacturer gets to say how your car should be repaired.
Hopefully, I've scared you enough to drive home the importance of not making cost your primary driver in choosing an auto body shop. But, now how do I know if the shop can recalibrate my ADAS, they subscribe to the manufacturers specification to repair the car, they have the right tools and training to use these processes and equipment? Those are now the right questions that you should be seeking the answers to when going to a shop.
How Do I Find the Right Body Shop?
To find a local shop that is capable to repair your car and avoid the mistake most make when choosing an auto body shop, you'll need to do a little homework. You might start by getting a list of shops referred by friends or from on-line reviews. Then go onto the company's website. You are looking for things like I-CAR Gold training, factory training, certifications etc. If you see these, it's a good sign, at least they are trying to get some training . Next, you may want to go in and interview the shop. Tell them your concerns and discuss the repair methods that they will pursue. Ask them what they use to reset ADAS systems. They should have an answer that satisfies you. If they say, I don't need it because anything, find another shop. Almost all late model manufacturers, require recalibration in all accidents. Ask a little bit about how they get their repair methods. They should have factory information period. You do not want them to say, "I've been repairing these cars for 40 years and I know how to repair them best." That's a sign to run. In general, you can get a good feel that you are in a competent shop by talking to the staff and getting a feel for their professionalism. Hopefully, this information helps you avoid the mistake most make when choosing an auto body shop.
If you have any questions or need to know more about repairing your car safely and accurately to protect your safety and the value of your car, stop by any Collision Pros in Northern California. Our staff in Auburn, Chico, Woodland, Paradise, Red Bluff and Loomis, will be happy to help. Collision Pros we get it right, on time, every time.