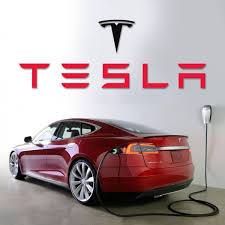 Collision Pros will open a new store, in Loomis, on March 1st that will be Tesla certified. Collision Pros decided to open a Loomis collision shop that is Tesla certified, because there are currently no collision shops in Loomis that are completely capable of fixing modern cars like the Tesla. Loomis has become a community with a large amount of very sophisticated cars and these cars are leaving the community to be repaired.
Tesla certification is a very difficult certification for any shop to achieve. With less than 1% of shops in the world achieving Tesla certification, Collision Pros is honored to be one of them. Collision Pros has been a Tesla certified body shop in their Auburn, CA location for over a year. Because so many of the customers were driving up from Loomis, Granite Bay and the surrounding area, it only made sense to add a store that was closer to them.
Why Choose a Tesla Certified Shop in Loomis CA
To become Tesla certified you must have the most current technology in repair equipment and have the training to use it. A Tesla is a very sophisticated car. Because of the weight of an electric car, it is very important that they build a very light vehicle to maximize the mileage on the batteries. To build a light weight car and still make it safe in an auto accident, it must not only be built with strong material, but it has to have some amazing engineering. Tesla has received awards for their incredible safety achievements.
Tesla Sophisticated Engineering
The Tesla is built on a unibody frame. The unibody means that there is no longer the traditional frame under the car. The frame is built into the car. The unibody allows the Tesla to use a lot of different metals, different strength metals and materials to make the car the amazingly safe car that it is. Because of the importance of the design into the safety of the car, it becomes extremely important that the shop repairing it has had the training and equipment to restore the car to its original factory specifications.
The Tesla is loaded with Computers
Elon Musk calls the Tesla a "Sophisticated computer on wheels." What that means in today's repair world is, that an auto body shop needs to be able to not only repair different types of highly sophisticated metals, but they have to be able to reprogram the computers in the Tesla. The Tesla uses the computers for hundreds of functions, from very important safety features to basic comforts. When you are in an accident, the computer records data. When parts are taken off of the car and electrical connections are separated, it records data. All of this data needs to be reset and cleared. The only way that will happen is at a certified shop or a Tesla service center. You do not want to drive a Tesla that is not programed correctly. When you choose a Loomis collision shop, choose a Tesla certified shop.
Unfortunately, accidents do happen. The next time you are in an accident, in your Tesla or any other car, stop by the new Collision Pros in Loomis, CA. Collision Pros also has locations in Auburn, Chico, Woodland, Paradise, and Red Bluff.